Getting the perfect balance between a professional yet interesting cover letter is difficult.
You don't just want to spout out all the same tired stuff everybody says. But you also can't be too "out-there", otherwise you won't be taken seriously. It takes time & some serious patience.
But don't worry, because here are five insights and action steps you need to take to create a winning cover letter —and not go too grey in the process.
1. Take your time & research
It's not a sexy quick fix answer, because let's be real we're talking about cover letters, there's literally nothing sexy about cover letters! But this is integral to your application.
Get onto Google and research the company you're applying to. Who are they? What do they stand for? What have they recently been in the media for?
And most importantly: find the name of the hiring manager who'll be reading your application.
If you can address your letter to someone personally, it goes a hell of a lot farther than just saying "Sir/Madam" or "To whom it may concern".
It shows you actually give a shit. You've taken time to do your homework and that speaks loudly of the kind of person you are.
2. Introduction
The beginning of your cover letter can seem the most daunting. This paragraph is your chance to show the employer who you are and what you're about.
You need to tell the employer what position you're applying for. But refrain from the boring: "I'm writing to apply for the position of [x]".
Handy Tip #1: Try to think of your cover letter as a short story.
This section is the part where you introduce the main character (you, you badass). Give them some personal/relatable qualities to get you off the page and into their imagination.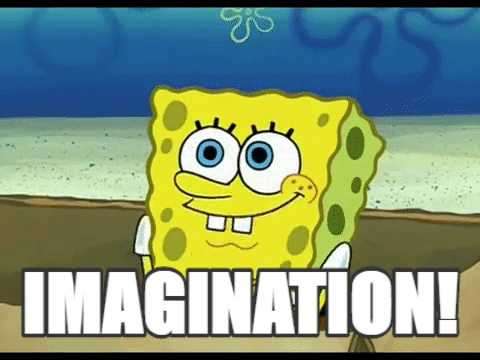 You really want to grab their attention from the first sentence. So think, how can you tell them all this information in a more creative way?
Maybe you can start with a passion of yours which relates to the company. Or even start by quoting a certification or significant achievement you have which this company would be well interested in hearing.
You can even just start with a genuine admiration of the company.
Maybe you're applying for a job at Sephora. You've only EVER bought your make-up from there, plus every event they've ever done you've always been the first to sign up for.
Things like this are refreshing to read because they're new, different and more relatable. You sound like somebody they would want to talk to more, rather than a robot who copied and pasted their last application a bunch of times.
Including details which show you to be a real human with genuine interests, that align with the company's, is a sure-fire way to get the employer to carry on reading.
Think relatable and personal, not traditional and stuffy.
3. Selling yourself
Here comes the scary part, talking about how amazing you are. It's everyone's least favourite part because it feels too bragg'y. But this isn't the time for humility folks.
Start this paragraph with something like …
"Here's what, specifically, I can bring to this role …"
"Here's how I'll ____ …"
"Here's why hiring me will make your life easier …"
"Here's why hiring me will … [insert something the company is trying to do currently]"
You want to grab their attention and make it known that here is where all the information they want to know is.
I know I'm a broken record, but USE SPECIFIC WORDS FROM THE JOB AD. Do it. If they say, flexible, you say flexible. If they say geeky and weird, you say it.
Be specific and to the point. Use examples or even statistics of your current/previous work to back-up the points you're saying. If you signed the most deals each year, tell them that.
Handy Tip #2: Use the limited space of your cover letter to tell the employer things OTHER than what's on your CV already. You don't want to repeat yourself.
Instead you want to pad out any experiences you briefly mentioned on your CV, or share completely different (but still relevant) information.
4. Wrap it up
You've shown them why you're amazing and you just want to say "K, bye!" but there's just a couple more things to do.
THANK THEM.
Don't forget to do this. Imagine how many cover letters employers read a day. Even though everybody usually says thank you, you don't want to be the one that forgets.
You should also mention a call-to-action (CTA). Something that says "call me", but not in a desperate way (you know that never works…).

Here are some examples:
"I welcome the opportunity to talk with you more about why I'm a great fit for …"
"I look forward to your response and to share more with you about …"
"I'm enthusiastic to know more about this position and speak more with you about how I can best help/serve you at …"
"Please feel free to contact me at …"
5. Format & Style
I know you think they won't notice if you just adjust the page margins to allow more text onto the page, but they will. And I will. (I have format gremlins watching your every move…).
It's the same struggle as the CV: you don't know what to include, so you write just about everything. But remember more isn't always better; unless we're talking about chocolate or fudge or wine or sex … Oh wait.
No, but seriously, don't mess with those margins. Leave them alone. Leave it.
Try to keep your cover letter short, ½ an A4 page ideally. To do this takes a lot of editing rounds, so if you need an extra set of eyes you can always send it to me.
A good idea to help you stick to 1/2 a page, is to keep your cover letter to 3-5 paragraphs. If you start with this framework in mind you should be good:
Paragraph 1: Introduce yourself
Paragraph 2:  Selling yourself
Paragraph 3: Selling yourself + Insert some research (i.e specifically relating how you can help / relate / fit into the company's current endeavours)
Paragraph 4: Say goodbye + CTA
Handy tip #3: Justifying your cover letter gives an extra professional kind of look.
There we have it. 5 steps to write an eye-catching cover letter. The main takeaways are:
Keep it short, to the point and interesting.
Tell them what YOU can do for them,

not

the other way around.
Research, research, research.
Show yourself off through writing filled with personality, not traditional boring stuff.
If you have any more pending questions, or if you're still at the end of your tether trying to fix it all up so you can send it off this week, send it my way. My inbox is always open. You can reach me here.
I created a thorough everything-you-need-to-know workbook to help you craft an eye-catching cover letter. If you want the download (Hint: you do!), then you can download it by clicking below!